To Identify Power Of Creditors During...
To identify Power of Creditors During Corporate Insolvency Procedures: Research Essay Answer
Answer
Research Paper
TITLE-
"To identify the power of creditors during corporate insolvency procedures"
INTRODUCTION
1.1 Background of research
Finance is considered as the lifeblood for corporate firms whether it's a small, medium, and large organization because all the activities of an entity are based on a sufficient amount of funds. Therefore, corporate firms use various types of sources for arranging enough capital to an enterprise from which creditor is another aspect of funds raising such as; acquiring loans from suppliers as a material for producing finished goods. In fact, existing companies are always having particular creditors through which the company is trying to share their risk with other members in order to reduce the possibilities of major liability from a business. This shows that creditors are playing a significant role in the life of business such as; if a business is getting successful in attaining their targets then it will be a positive sign for creditors but if the same enterprise is getting failed in achieving objective then they have to face a major loss. Along with this, firms are liable to fulfill the due amount of creditors whether they have attained their target or not . Thus, creditors are having a major power in the business insolvency process because companies are responsible to pay the debt of creditors either by hook or crook. As a result, the firm has gone for an insolvency process in which major decisions are taken by creditors because the company is not having a potentiality to fulfill the requirement of a creditor. Hence, it's a most interesting subject where readers come to know about the necessary rights and authorities of creditors and how a single creditor can destroy the entire business just to gain their due amount. In fact, the insolvency procedure is the most suitable process through which the firm has tried to complete their contract with credit to whom they have taken the loan amount. However, various types of insolvency processes are there which are used by a firm or creditor to reach a final goal. Interestingly, this research is going to cover all the elements of the insolvency process by showing the actual power of creditors with the help of their distinct roles and responsibilities .
1.2 Significance of research
Corporate firms are encountering distinct business issues due to the fluctuation of external and internal factors from which insolvency of an entity is one of them. It's a very negative process in which the company has lost its assets just to pay the due amount of creditors because legal bodies have provided numerous rights to the creditors in the corporate world. According to the company law, creditors are having an authority to claim on an entity for recovering the debt or outstanding capital from an association with the use of suitable methods. In fact, the firm is liable to pay the debt which is taken by them as a loan from creditor either by selling the assets or giving business rights to creditors. However, it depends upon the person or institution who has provided the loan to an entity that what option is going to select by them for recovering . Although, law mentioned that it's a responsibility of business to pay the due amount in the same manner as it is mentioned in a contract or prior set agreement but if the creditor is ready to negotiate then there is a chance to manage the problem. Therefore, this topic is genuinely significant for the researcher to get aware of the processing of insolvency and the problems which are encountered by an entity due to the creditor's demand. At the same time, the entire corporate world says that understanding about capital management is a significant topic through which an entity can manage their funds in a corrective manner. Thus, an association needs to know about the powers of creditors during the insolvency process to control the possibilities of insolvency by managing business finance in the right way . Moreover, an organization has to aware of the outcome of not paying the due amount on time by learning about the influence of the entire insolvency process in order to control it at the prior stage. Although, it's not necessary that a company or person is going to face the problem of business insolvency but still it's important to update about the procedure for use the information in case of any future uncertainty.
1.3 Aims and objectives
Creditors are seen as the most significant element in the financial department because they play a major role in maximizing the wealth of an enterprise by providing capital support and giving a specific duration to the company. Somehow, it's a procedure of doing business as every enterprise acquire funds from distinct sources to distribute the business risk and liabilities into various shareholders or creditors. Therefore, creditors are having a major power and authority in an organization due to which they can take any action for recovering their money. Thus, the main aim of this research is to reflect the "power of creditors during the corporate insolvency process" for understanding their role in business liquidation . Some of the major objectives of the research are discussed as follows for analyzing the aim in a systematic process.
To identify the term "corporate insolvency".

To analyze the role of creditors in business.

To determine the rights and power of creditors in business.

To ascertain the power of creditors while corporate insolvency process.
1.4 Research questions
Explain the term "corporate insolvency"?

What are the roles of creditors in business?

Discuss the rights and authority of creditors in business insolvency?

What are the power of creditors during corporate insolvency procedure?
1.5 Work breakdown structure
The researcher has to aware of the work breakdown structure for bifurcating the works between various members of the investigation process in order to minimize the possibilities of future misunderstanding. However, this structure help researcher in classifying the works and activities into various sections for reducing the workload from single-member and direct employees accordingly . Mainly, it's a graphical representation which reflects the work breakdown of research members such as; one is responsible to acquire secondary data from several secondary sources whereas other is liable to gain primary information by contacting with appropriate respondents. Therefore, this method eliminates the chance of confusion during the investigation process, and researchers can easily accomplish their set activities for attaining prior designed objectives of understanding creditors' power in the insolvency process.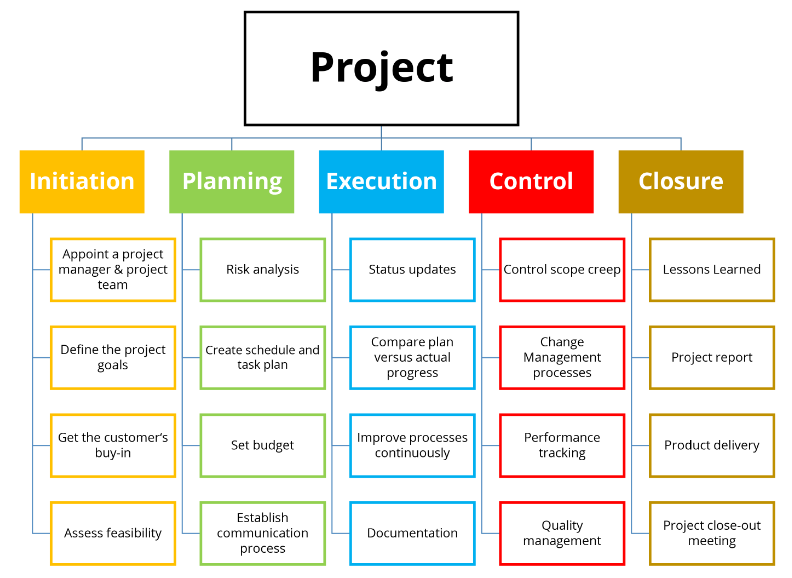 LITERATURE REVIEW
2.1 Concept of "Corporate insolvency"
According to the viewpoint of insolvency is a situation in which the company is not able to pay money to their creditors because of heavy loss and failed in recovering their profit level. As a result, a firm is going to face an insolvency position in which they are trying to fulfil the debt of creditors by selling its assets or overall business name. However, two distinct types of insolvency are encountered by the corporate world; one is cash flow insolvency and the other is balance-sheet insolvency. In cash-flow insolvency, the company is having a sufficient amount of assets for paying taken amount to their creditors but not having a suitable mode of payment. For instance; an individual is owning a large bungalow or house with a luxurious vehicle but not having enough liquid resources to recover the debt when it is due. Mainly, cash-flow insolvency can also resolve through negotiation process such as; a company can request with bill collector to wait till the car is going to sold and the debtor is ready to give interest on the principal amount. On the other hand, Balance-sheet insolvency is when an enterprise is not having sufficient assets to cover its debts and failed in fulfilling the requirements of creditors. As a result, the firm is going to enter into bankruptcy and the company has to go for liquidation too. At the same time, there are distinct options in context with corporate insolvent such as; administration, liquidation, company voluntary arrangement, or scheme of arrangement and Receivership .
As per the opinion of administration insolvency means that an administrator is acquiring the management of an organization trading and affairs for protecting the firm from creditors' debt enforcing. Mainly, administrators manage the business to re-establish it by selling of few of the business assets. In a few circumstances, before hiring an administrator, the company has involved in a deal that an organization is going to sell its business assets which are known as pre-packaged administration sale or pre-pack. On contrary to this, liquidation is a process in which assets of an enterprise are placed under the liquidator control who is a qualified insolvency member whereas in a few conditions liquidation firms are ceased to trade instantly it has been placed into liquidation. As a result, the practitioner of a liquidator is responsible for selling the assets of an association and further distribute it into creditors in order to fulfil their requirements. Furthermore, CVA is a contract take place in between firm and creditors in which firms are compromising its debts by getting agreed on the plan of discharge. Hence, if the maximum number of creditors is approving the CVA then all the creditors are bind by CVA arrangement for debt recovering. Therefore, a corporate firm can go for various insolvency methods as per business suitability and creditors' demand because in this process creditors are having a major potentiality .
2.2 Role of Creditors in business
A creditor is a person, company, or any other association which plays a major role in providing financial support to the entity who genuinely requisite funds for performing their business activities in order to gain the maximum amount of profit. Simply, it's a kind of loaned money from any financial institution that is involved in giving capital support. Additionally, sometimes suppliers are also acting as credit for any manufacturing company because corporate entities mostly acquire materials on loan and entered into a contract for providing a certain amount of profit to the supplier. Hence, there are various types of creditor which are utilized by companies for running their business and gain support to handle the large project. In financial terms, a person or firm who is acquiring debt is known as debtor whereas an entity who is giving debt is considered a creditor. Therefore, creditors are asking for security from the debtor before lending funds such as; sole proprietors and partners mainly offer their house or personal assets as security for giving a guarantee that money is going to repaid. Whereas, multinational firm give the papers of their assets like; offices as collateral. Hence, some of the major roles of creditors in business are; providing financial support to the company, sharing risk, assisting the company if they found any risk in a project, clarify the facts or figures about the certain materials, and managing the paperwork of debt contract. At the same time, one of the major roles of creditors is that they are acting as a financial supporter for an entity on the basis of security and set their profit level initially in a contract to reduce the possibilities of future misunderstanding .
2.3 Rights and authority of creditors in business insolvency
According to the creditors are existing because the company has involved in various kinds of financial transactions for sharing their financial risk with other entities. For instance; if any individual has offered a loan to the company or supplied materials that are yet to pay then he/she can become a creditor. In some cases, staff members of firms are also known as a creditor for an enterprise such as; outstanding wages or superannuation. There are mainly two types of creditors such as; either secured and unsecured creditors in which secured one is having a security interest in the form of business assets whereas an unsecured creditor is not having anything as security. On the other hand stated that whenever an enterprise failed in paying the debts then they are having many remedies to accumulate the money from consumers and these methods didn't require the involvement of court proceedings. Hence, credit is having a right to self-help remedies in which they can solve the problem by own with the use of rights and authorities. There are various creditors whose first attempts don't require the engagement of tribunal such as; they simply contact the debtor and directly demanding for the payment. In case of failure of initial attempts then the creditor is having a right to transfer the account of a debtor to any another entity whose main concentration on debt collection. Mainly, practices of these debt accumulation agencies are regulated or managed for avoiding abusive activities. For example; the Fair Debt Collection Practices suggest that how, when, and where debtors are going to contacted and restrict the misleading practices. If the accumulator of debt has disrupted the act, then the debtor is having a right to recover the loss. Therefore, FDCPA is applied to only those individual who gathered the debts on a regular basis instead of creditors to collect own debts .
On contrary to this, secured transactions play a major role in providing an appropriate right and authority to the creditor that they can recover their debt by using the assets which are given by the debtor as a security in case the debtor failed in fulfilling the amount. In this process, the debtor has provided a right of claim to the creditor that they can use the property as a payment assurance of debt. In fact, a secure creditor has acquired the priority over an unsecured creditor because there is a presence of surety in two different types of contracts. Additionally, credit is also having a right to get involved in some court proceedings for accumulating their debt if the debtor is not giving any assurance or failed in responding correctly. Therefore, if there is an emergency then the creditor is having a right to seize the property of debtors before the permission of a court. It's a kind of extraordinary initiative and preferred it when other techniques of the collection have failed .
2.4 Power of creditors during corporate insolvency procedure
Insolvency proceedings have gone through various methods in which every member are having distinct rights especially creditors because they have to acquire their debts via business insolvency. For example; selling of business assets, acquiring the overall right on organization shares, and many more. Mainly, insolvency incurred out-of-court is a kind of informal procedure that is not sanctioned by tribunal whereas they are the main objectives of the company to rescue through an information solution that takes place into debtor and creditor. It means that creditors are the most powerful member in the process of insolvency proceedings because this situation is encountered by the business just to pay the due amount to their creditors by taking suitable initiative. Therefore, various types of options are there which are used by the company and somehow suggested by creditors for fulfilling their demand .
Company voluntary arrangement is an option in which firm and their creditors are coming at a contractual agreement on due payment. As per this method, directors of an enterprise have to draft the compromise proposals in order to acquire approval of creditors as well as other members who are a part of this procedure. Mainly, a practitioner of insolvency is hired by the company as a supervisor for executing the proposal. In fact, the voluntary arrangement of an association is imposed on unsecured creditors if the majority of creditors are voting in favour of the designed proposal. This shows that decision fully depends upon creditors that what things are allowed by them and what are not. Hence, a proposal is going to pass if this can have approved by almost 75% of creditors who are present and voting. Along with this, shareholder is having a right to give consent in a proposal via simple majority in value whereas even they are not giving consent then also voluntary arrangement of an enterprise is going to implement because in this procedure consent of creditor is the most significant one as compared to other. On the other hand, liquidation is another procedure of corporate insolvency in which the company is going to wind up its business by selling the entire assets of an enterprise in order to distribute it into creditors for fulfilling their debts which are owned by an entity .
Ultimately, there are three distinct kinds of liquidation processes is taking place such as; compulsory which is a court-based process, members voluntary liquidation that is considered as a solvent liquidation, and creditors voluntary liquidation. In fact, there are several rights and responsibilities which are handled by creditors while liquidation, especially unsecured one. Lodging the details of the due amount, having a power to give a vote in creditors meeting, approve the fees of a liquidator, requesting the liquidator for recovering, informing about organizational affairs, asking queries about the process of liquidation, gaining dividends after secured creditors have acquired their amount and many more . Therefore, authority and power of unsecured creditors are similar to secured one such as; voting authority in meetings and gaining dividends on payments. At the same time, if a firm is in a state of liquidation then also creditor is having the power to hire a receiver for gaining the control of secured assets for repaying their due amount. Hence, it has been understood that creditors are leading the hierarchy for the repayment process and entitled to gain funds after completion of selling the organization resources .
RESEARCH METHODOLOGY
3.1 Research approach
Approaches in research are used by investigators for making outstanding planning and process which includes suitable steps of wider estimation in order to design detailing of data accumulation, assessment, and interpretation. However, there are mainly three different types of approaches are present such as; inductive, deductive, and abductive. But for understanding the creditor powers, the researcher has used the inductive framework in which the observation method has been used for understanding the actual significance of creditors while insolvent process. Simply, it's a reasoning approach in which investigators can observe the premises as it can supply some amount of evidence related to truth. At the same time, experiences are also understood as learning from others and come at a specific conclusion. One of the major reasons behind using the inductive approach in this project because this method begins with observation and transfers backward towards simplifications or theories . Hence, the researcher has also used the same method in this project such as; observing the actions and initiatives of creditors for identifying the general behaviour in order to interpret. Moreover, the inductive approach is also considering as a qualitative tool through which the investigator can obtain data for expressing the story about specific group experiences in their own words as well as concentrating on narrative. In fact, it's a most common kind of investigation which is related to non-numerical elements for attaining set targets in a defined manner. Mainly, this approach is used in social science for exploring the communication of social groups, systems, and procedures. Most significantly, this approach gives an in-depth understanding of the style in which individuals come to understand the elements, act, and manage regular circumstances in specific settings .
3.2 Research design
It's a bunch of methods and process which are preferred by a researcher for accumulating as well as to assess the measures of variables that is mentioned in an investigation problem. Simply, the design of the investigation signifies the entire scheme which an investigator is going to select for integrating or combining several elements of study in a logical style. This helps in ensuring that the researcher can easily address the problem of research by giving a blueprint for data accumulation, calculation, and assessment too. Although various types of research design are present for understanding the powers of creditors in the corporate insolvency process, the researcher has selected the descriptive design for research because of this aids in describing the features of the population. For example; a descriptive study is helping in reflecting the characteristics of creditors in the insolvency procedure through which the researcher can judge their power in the overall process . Consequently, it helps investigators in addressing the "what" questions for attaining set objectives such as; what are the powers of creditors in the business insolvency process?
3.3 Data collection methods
Researchers have to understand the power of creditors which can acquire from various suitable sources such as; secondary and primary. Both the methods of data collection are playing a major role in clarifying the significant role of creditors and authority such as; provisions, norms, and regulations of legal bodies on internet sources has highlighted the actual power of creditors. Thus, a secondary source is using by the researcher to interpret the information which is present on online materials and gain useful data from a big data system. On the other hand, the primary tool is also used by the researcher through survey procedure and design a set of questions in which certain questions are mentioned related to the authority of creditors. As a result, further on the basis of YES and NO, the researcher can interpret the relevancy of creditor in the business liquidation process as well as highlight how much firms are getting influenced by their actions. At the same time, it has been identified that the primary source is more authentic than then second one because the information which is present on internet sources are used by the public . On contrary to this, data accumulated from primary is direct information because the researcher is going to understand the views of creditors who had already going through these kinds of activities and enjoying the power as a creditor. Hence, a few members or employees of banking institutions as well as a financial institution is going to selected as a sample size with the help of a random sampling method in order to understand their viewpoints on creditor powers during insolvency .
3.4 Research philosophy
Philosophy in research is a kind belief that is set by a researcher or expected about the style in which information is going to accumulate, assessed, and utilized. Mainly, term epistemology or doxology entails the distinct types of philosophy of investigation approaches. Although, there are several kinds of philosophies are present such as; Ontology, epistemology, positivism, realism, interpretivism, and axiology but this research has used the interpretivism philosophy. This is also known as interpretivism in which the researcher is going involved in interpreting the acquired factors of study by focussing on the qualitative assessment approach.
3.5 Ethical consideration
Ethics are the most important element in the research process and need to follow by researchers while conducting various activities in order to minimize the possibilities of heavy loss. The main objective of ethical terms is to protect the researcher from getting involved in wrongful activities by directing towards the right path. Thus, some of the major ethical consideration that needs to follow by an investigator while understanding the creditor power is; informed consent, don't harm the interest of others, always respect the data confidentiality and maintain the privacy of information .
DATA ANALYSIS
A researcher has conducted a primary investigation for understanding the viewpoints of various businessmen who are performing the role of creditors especially the banking industry who always engaged in providing loans to various multinational corporations. Therefore, some of the major employees of the banking industry are selected by the researcher as a sample size for understanding their power as a creditor in the corporate insolvency process. Thus, almost 20 members are selected from various banks and small levels of creditors who are involved in providing financial support to several other entities.
Name………………………………………………………………………………………………
Occupation……………………………………………………………………………………….
Business name……………………………………………………………………………………
Q1. Is there any need of creditors in business?
Q2. Are there any special rights to creditors in corporate business?
Q3. Did creditors is having a potentiality to control business policies and targets?
Q4. Are creditors are sharing risk of company?
Q5. Is there any role of creditors in business decision making process?
Q6. What are the controlling power of creditors in corporate insolvency process?
| | |
| --- | --- |
| Theme 1: - Is there any need of creditors in business. | Frequency |
| Yes | 19 |
| No | 1 |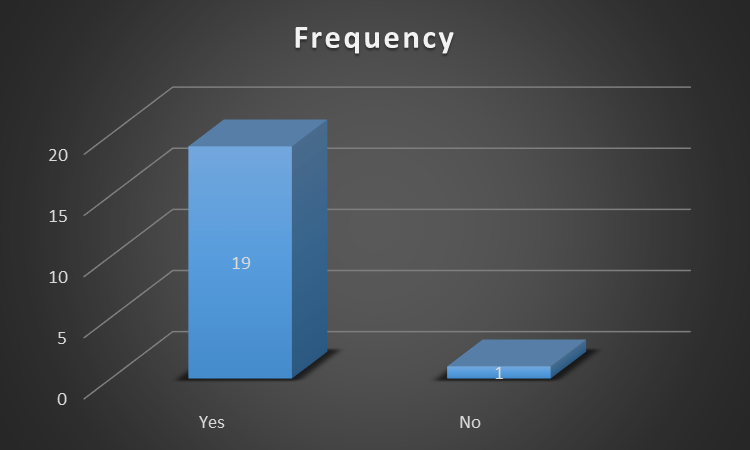 Interpretation- According to the above graphical representation, it has been understood that almost 19 members of financial institution who believes that every business genuinely need creditors to perform various organizational activities. On the other hand, only 1 member is not agreeing with this statement that there is no requirement of creditor in the success of business.
| | |
| --- | --- |
| Theme 2: - Are there any special rights to creditors in corporate business. | Frequency |
| Yes | 20 |
| No | 0 |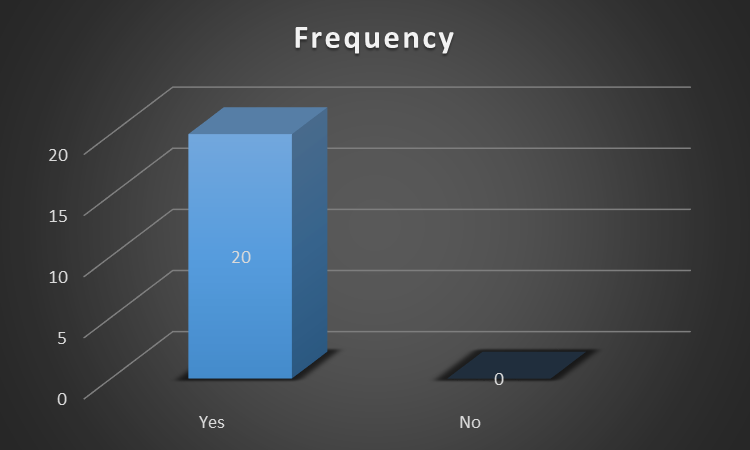 Interpretation- In the above diagrammatic representation, it has been assessed that every member of survey is agree with this statement that creditors are having special rights in corporate business world. This shows that company have to understand the authority of creditors while managing the business performance by supporting enterprise in distinct activities via financial support.
| | |
| --- | --- |
| Theme 3: - Did creditors is having a potentiality to control business policies and targets. | Frequency |
| Yes | 15 |
| No | 5 |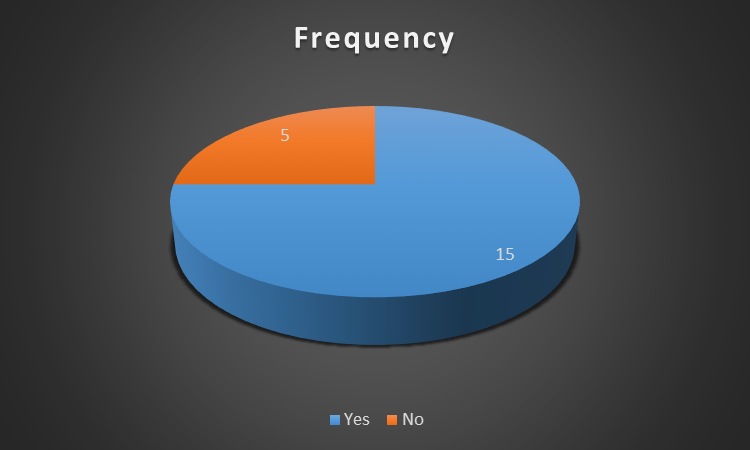 Interpretation- From the diagrammatic representation, it has been assessed that approximately 15 members of financial institutions are believing that creditors are genuinely having a capability to control the business and targets by their instant demand of due amount. Whereas, other 5 individuals are not agreeing with this statement because they haven't realised the actual power of creditors in business success.
| | |
| --- | --- |
| Theme 4: - Are creditors are sharing risk of company. | Frequency |
| Yes | 18 |
| No | 2 |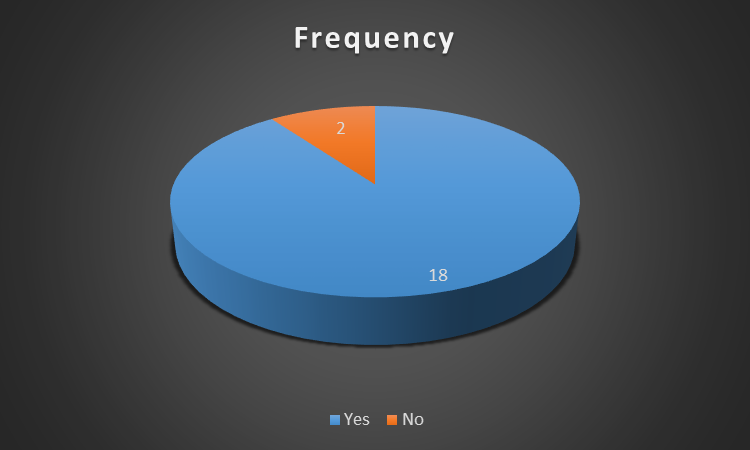 Interpretation- As per the diagrammatic presentation, it is assessed that nearly 18 respondents are believing that creditors are playing major role in sharing the business risk whereas only 2 members are not approving this statement.
| | |
| --- | --- |
| Theme 5: - Is there any role of creditors in business decision making process. | Frequency |
| Yes | 15 |
| No | 5 |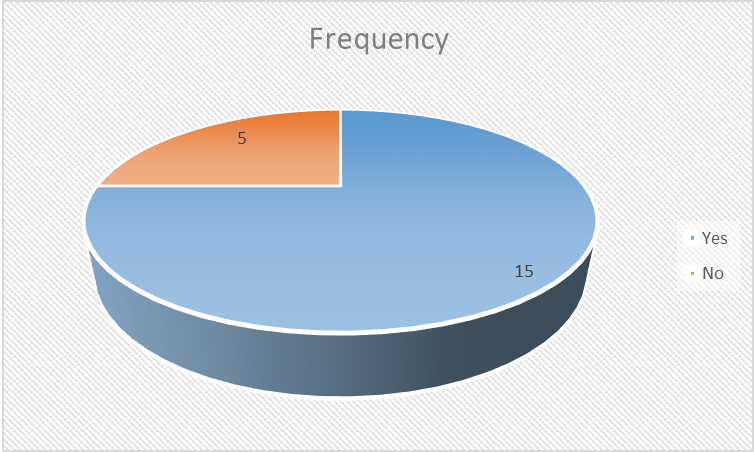 Interpretation- From the above diagram, it is identified that 15 members are saying that yes creditors are playing significant role in decision making process whereas another 5 are not having faith on this statement.
FINDINGS AND RECOMMENDATION
5.1 Findings
By analysing the above data which are acquired from secondary as well as primary sources, it has been understood that creditors are something dangerous for business growth and development due to which every firm needs to ensure that they can fulfil the due amount. Along with this, the insolvency process is also handled by the creditors by taking various decision and direct the entire meeting according to own demand. In fact, every stage of business insolvency is handled or regulated by creditors to gain their debt either by hook or crook. Thus, corporate business needs to design an effective strategy so that they can initially pay the number of creditors for reducing the possibilities of insolvency. Therefore, the entire project is showing that the creditor is the head of the insolvency procedure by taking multiple judgment and having the potentiality to regulate the situation according to a single change.
5.2 Recommendation
Throughout the assessment, it has been understood that corporate firms or directors of the company's requisite to make an effective plan for contingency situations in order to manage the business position during insolvency procedures too. Therefore, it is essential to consider certain points and factors to handle the overall liquidate processing through a sense of humor.
Must have positive and long term relationships with creditors for gaining extra time in case of any business problems.

Must have one employee or authority who is having a potentiality to handle the complex situation via smooth conversation.

Firms need to protect their assets by maintaining positive connectivity with creditors.

If these kinds of situations take place, then an association requisite to manage it according to creditor choice but try to get involved in smooth negotiation for minimizing the probable losses.

Try to distribute risk with shareholders.
CONCLUSION
From the entire research, it has been concluded that creditors are having a potentiality to liquidate the existing business as well as protect the business from getting insolvent via support. Mainly, business is having a necessary power in organization insolvency procedures but not more than creditors who are controlling the entire situation by taking major decisions. Along with this, companies are trying to use various strategies for convincing creditors during the insolvent of an enterprise. Hence, it is identified that legal bodies and even corporate protocols have given certain rights as well as the authority to creditors.
Customer Testimonials
Keeping up with college work and assignment dues were impossible! After using the assignment services provided by My Assignment Help, things just got a whole lot easier. Their efficiency in completing my assignments were simply incredible! I recommend this service to anybody facing hardships in finding time to complete their assignments.

Alan, Sydney
In my first year, I was given a ton of paper composing assignments and it got extremely disappointing past a point, as I couldn't concentrate on my additional curricular. This typically influenced me to submit content with less effort and freshness which made me low grades in the end. I became acquainted with about their exposition composing plan and thought that it was practical and from that point forward I've been acing my assignments on Balance Sheet Reconciliations, Thanks to the group.

Ben, Sydney
My finals were nearing and I was very worried as I am somebody with low confidence issues and I needed some proper guidance in terms of internal Assignment and this is exactly when I came across this service aiding website and it helped me tremendously. I felt positive and told them the requirements for my assignment on analyzing Graphs and GDP of two nations and they made it very easy for me to concentrate in m exams and I scored really well. All credits to you guys.

Aaron, New South Wales