SWTP218 Critical Understanding And Re...
SWTP218 Critical Understanding And Reflection On Family Concept Assessment 3 Answer

SWTP218 Assessment 3 Information and Instructions
Weighting:40%
Length and/or format:2000 words (plus or minus 10%); report format: please use sub-headings; minimum of 7 references. Please note your reference list is not included in the word count but in text citations are. Text in tables and figures are included in the word count. Writing in first person / 'I' is appropriate in this assessment.
Purpose:This assessment enables students to demonstrate a critical understanding and reflection on the concepts of family and childhood, the influence of social context and the use of self in practice with children, young people and families
This 2000-word case study report requires students to prepare an initial assessment of a given case study family; outline a plan for work with the family; and provide a reflective account of their own reactions, values and issues relevant to the situation presented. The case studies will be the same as utilised in the second assessment (simulation) for continuity and case planning purposes.
In this report, students will:
-Prepare an initial assessment report, which will include sub-headings
-Outline their plan for work with the family, including a justification of the choice of ongoing work based on their assessment / evidence
-Provide a reflective account of their own reactions, values and issues related to the situation presented.
Social work practice with families is partly informed by a worker's personal experience (their personal values and ethics), professional values and ethics, the context of practice, their role in their agency, perspectives, theories, approaches, models and strategies of family work as well as the needs and expectations of families. This assessment asks the student to develop an example of a social worker's work with a family that demonstrates their understanding of the connections and interrelationships between these varying influences.
Your report needs to include:
-A description of the family, their stated and perceived needs and current circumstances. This can be included as an appendix if needed.
-Conceptualisation of the family's situation using the theory/theories or models of your choice, that you see as relevant to understanding the family's situation and needs.
Ensure you provide a rationale for the use of these theories/models, and their potential strengths and limitations for use with this family.
-A plan for ongoing work with the family. Ensure you provide a clear rationale for your plan for ongoing work with the family.
-A reflective account of the ethical considerations specific to you working as a social worker with this family, which may include analysis of your own values, privilege, power, professional commitments and a plan to try and ensure ethical practice.
A minimum of 7 references is required for this assignment. These references should include unit readings to demonstrate your understanding of key theoretical approaches and practice concepts covered in this unit. A list of useful readings will be provided on the LEO site.
Choose ONE of the three scenarios below. Choose the scenario that relates to the one you chose for Assessment 2 (Simulation and Written Reflection).
SCENARIO 1: Jaxon and his family
You are a social worker employed by a family support service. You have met with Jaxon (he/him, 14yrs, a Kamilaroi/Gamilaraay young man) on his own once, and with Jaxon and his father Douglas (he/him, 42yrs, a Kamilaroi/Gamilaraay man) together, twice. Jaxon and Douglas have agreed that their relationship with one another has been very conflicted in the past year. You have extended an invitation to Douglas's wife Julieanne (she/her, 38yrs), a white, non-Indigenous woman, to meet with you, Jaxon and Douglas, but Julieanne has not attended any sessions so far. You have also invited Jaxon's mother Vanna (she/her, 39yrs), a Sri Lankan-Australian woman, to meet with Jaxon and Douglas. While Vanna has expressed she is keen to be part of the sessions, she has been unable to take time off work so far. Vanna has said to you she does not wish to be present in a session with Julieanne.
Through your conversations, Douglas has shared that his father was a member of the Stolen Generations. Douglas' mother died when he was 10 years of age, and Douglas 'stepped up' to help his Dad and family members care for his five younger siblings. Douglas shared that his Dad went to prison when Douglas was 14 years old, the same age that Jaxon is now. In your time with the father and son, Douglas has talked about how he isn't sure how to be the Dad that Jaxon needs. Jaxon and Douglas have mutually identified that they share a deep bond but agree that they have 'very similar personalities' and 'clash a lot'.
Jaxon's mother Vanna is Sri Lankan and moved to Australia with her parents when she was 15 years old. Vanna and Douglas separated about ten years ago, when Jaxon was 4 years old. Vanna re-partnered and had two children with her new partner, Matt (he/him, 7yrs) and Holly (she/her, 5 yrs). Jaxon lived with Vanna, her partner and his siblings until around a year ago, when the family made the decision to buy an affordable home that was over an hour away from Jaxon's school. Jaxon, Vanna and Douglas decided together that Jaxon would
live with Douglas and Julieanne, as Jaxon wanted to remain at his high school and also wanted to spend more time with his Dad.
Now, one year into the new living arrangements, things between Jaxon, Douglas and Julieanne are tense. Jaxon has said he does not get along with Julieanne and that he feels like she is 'always mad' at him. Douglas has acknowledged it has been a 'big change' for all of them with Jaxon coming to live with them full-time. Douglas has said he is frustrated with Jaxon frequently skipping school to spend time with his friends, to which Jaxon has responded 'school is boring'. Jaxon has said he would like to spend more time with Vanna and his siblings, but given Douglas works shift work and it takes around 2 hours to travel one-way to their place on public transport, it is hard for Jaxon to get out there to visit them. Douglas says he is feeling like things are 'getting out of control' and he 'doesn't know what to do with Jaxon'.
You need to write a report for your manager and team members to review that details your plan for work with Jaxon, Douglas and the family. Your service is only funded to provide 6-8 sessions with the members of each family, and you have had 3 sessions so far.
SCENARIO 2: Marnie, Hope and their family
You are a social worker employed by the Government Child Protection Department in your State. You are the Case Manager for both Marnie (she/her, 11yrs) and Hope (she/her, 6yrs), siblings who have now been in foster care for six weeks. You have spent one-on-one time with Marnie at least once a week for the past four weeks, and on a second occasion each week have either visited Marnie and Hope at their carers' home or supervised a contact visit between the girls and their mother, Carla (she/her, 29yrs) in a play room at your office. Carla has been released from hospital and is living with her partner Tom (he/him, 27yrs) while receiving outpatient care for drug and alcohol misuse. Carla is part of a methadone program. Carla has been consistently attending contact visits with her children and has not appeared to be drug-affected during these visits.
You have been present the entire time Marnie, Hope and Carla have been spending time together and have written a report based on each visit, which contains detailed information about the interactions between the family members. In the family visits you have observed Marnie appearing very happy to see her Mum at first, embracing her in several big hugs, which Carla returns and gives both Marnie and Hope lots of kisses. As the visits progress, Hope is engaged with the toys provided in the room and eager to engage Carla in play.
At the same time as Hope and Carla are playing, you have observed Marnie wanting to engage Carla in conversation about when they are coming home, and why they have to be away from her for so long. You have observed Carla trying to keep the conversation light, saying things like 'soon babe, I just need to focus on getting better right now' and turning to focus on play with Hope. On a few occasions Marnie has then visibly withdrawn, sitting on the edge of the couch and turning her body away from Carla and Hope, with tears in her eyes. Carla generally responds by sitting down next to Marnie, speaking in a soft and calm tone and asking Marnie to tell her how she is feeling, after which Marnie expresses anger and sadness and Carla listens and attends to Marnie's feelings. The visits generally end with Marnie crying and hugging Carla tightly, and Carla asking Marnie to 'be strong for a little bit longer' and 'look after your sister'. Hope is less upset than Marnie, hugging Carla tightly and generally smiling and waving her Mum goodbye.
Marnie has remained very withdrawn both with the carers and at school, with the teachers and carers reporting that she does not interact much with adults or other children, except for Hope. You have observed
Answer
Introduction: Family background and current situation
Family assessment referrals are primarily considered by the social workers in order to ensure child protection and family overall protection (Villumsen & Søbjerg, 2020). This helps in gathering information about the relationships and conditions of the family and integrating them for the application of action plan for achieving positive family outcomes. This assessment aims at highlighting the scenario 3 Jasmine and her family. Self-referral has been used for this scenario approach as the as a social worker I work with the Mulberry hill youth refugee as a service coordinator. At the same I become the case worker of Jasmine and 16 year old girl.
The current situation of the family is not well maintained. Jasmine describes her family's situation as not inclusive. She complaints that she is not happy being with her mother's boyfriend as he does not regard in good terms. Family relationships are not good as Jasmine has started talking only recently with her mother over phone and jasmine does not want to go and wants to stay in the refuge government housing until her 12. Jasmine further states that Harold (mothers boyfriend) uses derogatory language for her and complaint that Donna choses her boyfriend over me. I have been working with Jasmine since last 5 months only and I had causal meeting with her for discussion on her stay in refugee. I also met her mother Donna for discussion the living situations and family relationships.
Family strengths, needs and goals
The strength of the family is that both mother and daughter are supportive for each other (Tayloz & Conger, 2017). As Jasmine does not want to come home Donna is emphasizing on her medical transition. Also, she is saving money for financing her medical procedures. On the other hand Jasmine is also concerned about her studies and wants to complete her studies till 12 by staying in the refugee. The resources show that family has adequate housing but the issues of child neglect and derogatory behavior towards her does not favor the child to live with the parents. This is attributable to the derogatory abuse (Tsibidaki, 2020).
Person system
Jasmine is a 16 year old young girl and based on my observation she is confident and working towards her studies. She has a positive attitude and is detached from her other only due to her relationship. Next, Donna is 46 year old female and wants her daughter to come home. My observations somehow shows that by her sayings she seems to be a good mother but evidenced by her actions and statements given by Jasmine shows that she demonstrates lack of responsibility as a mother. Harold has a negative image and is a non-responsible man and is indulged in child abuse as using abusive language towards the adolescent is an ethical and non-compliance with legal terms as a citizen.
Family system
Jasmines family is an extended family and thus results I many complication in terms of relationships. In this case scenario, mother is focusing her emotions and attention towards the child only due to the neglect and abuse faced by her from her boyfriend Harold but Donna is not willing to leave him. Also the household problems are creating multigenerational issues as Jasmine and her mother has many unresolved attachments.
Community system
There is no such community engagement form the family members as per the given scenario.
Acts of resistance and expressions of resilience of individual family members / relationships
The family shows multiple acts of resistant. Her first act is that Jasmine is not ready to go home even after insisting by the family and the interviewing from the refugee household worker. She completely denies the option of going and wants to stay without parents. According to Caldwell et al. (2018), family resistance towards each other rises child neglect. Further, the second act of resistant is that Donna is not ready to leave her boyfriend irrespective of his abusive behaviour. The current situation shows that the issues are further complicating the relationships among the daughter and the mother.
Although there are evident acts of resilience form individual family members in the given scenario. Mother Donna wants Jasmine to be at home. Also, she is ready to pay for her medical procedures and is saving money for the same. Teahan et al. (2018) states that despite challenges, resilience has most commonly been characterised as positive adaptation. Also, this can help the family in attaining positive relationships. On the other hand, Jasmine is completely resistant.
The family's stated goals and/or needs
The families stated goals are not cooperative and it needs elaboration to work in favour of the child. The expressed issues by Jasmine show her need for staying apart from the family. The mother's goals show that although she wants her child home but due to her negligence of staying at home she is not ready to compromise. Hence, the gaols of the family are to make Jasmine will stay in the refugee house and her mother will take care of her expenses.
Plan for work with the family
Key theories and models
The Bowen Family Systems Theory
The family counselling shows that our values of ourselves and our families are influenced by existing social factors, our perceptions about what is "natural" and "good," and our perceptions about how the universe operates (Erdem & Safi, 2018). Bowen, though, was the first to understand that our family's background provides a pattern that forms each generation's beliefs, feelings, and perceptions, as well as how the generation transfers these things on to the next generation. The theory of Bowen relies on the two-force relationship. The first is mutual support, and independence is the second. So much inclusiveness causes fusion and avoids autonomy, or establishes one's own sense of identity. In a distant and separated family, so much individuality can eventually result (Palombi, 2016).
The theory of Bowen family structures illustrates individual human aspects that contribute to the complexity of the overall family. Bowen's theory allows social workers to define possible sensitive areas of practise by asserting distinct principles that influence the dynamic interpersonal experiences of individual family members, which in turn affect the health and wellbeing of the family (Jakimowicz et al., 2020). Hence, this theory is suitable for application in the given scenario.
Agreed goals
The basic proposition of Bowen's theory argues that when faced with daily challenges, human family members cultivate the capability to think individually, behave flexibly and logically. In comparison, indistinct members of the family tend to become more emotional, more receptive to concerns, and less likely to consider their autonomy within the context of the family (Thompson et al., 2019). Hence, to make Jasmine live free of concerns and have a supportive environment it is quite good to make her stay in the youth refuge housing. It will help her maintaining social relationships also there will minimise chances of abuse and neglect towards her.
Short term goals
The first short term goal is a family gathering weekly once. This will help in making family relationships sustain and will enable Jasmine to get motherly care. Further, this will improve resilience and will promotes families unity and on the same individuality as per the chosen theory (Perez, 2019). This will be followed by a choice of dinner.
Strategy
Starting with Jasmine as she feels excluded from the family.
Rationale
The rationale for this objective arises from the possibility of having a sit-down family meal one evening once a week. Rotating who selects the dinner of choice often encourages each member of the family at some stage to have input, and the meal reflects on each individual. This reinforces the value that each family member is given by existing in it (Gunther et al., 2019).
Evaluation
At each session, assessment would be achieved by checking in to speak about what they had for dinner the prior week, and also how they talked during dinner as a family.
Long term goals
The next family agreed goal as per the action plan Jasmine staying at Refugee housing for her studies till 12.
Strategy
Jasmine is vulnerable to neglect and abuse in the home so it is important to keep under the supervision of the coordinator to ensure her safety and overall wellbeing. Being the social worker and coordinator I will assure her safety and will take accountability for her care service till her stay in refuge housing.
Rationale
Neglect and abuse from family makes the adolescent vulnerable to mental health issues and drug abuse (Lee et al., 2020). Hence it is of crucial importance that mandatory legal obligations are taken in order to preserve the child's safety. Also, the selected theory shows the importance of individuality and perseveres in order to develop confidence and trust. Further, it is also important to promote the autonomy of Jasmine as per Bowen's theory (Perez, 2019).
Evaluation
Continuous evaluation for Jasmine's health will be done on regular basis and she will also be sent for counselling once in a week. This will ensure her mental health outcomes.
Plan for services
The housing services will be provided by the refuge housing for the span of next one year. The referral for counselling will be given for integrating advocacy for Jasmine. Next, the referral for counselling will be given and the services will be through telephone (Bakar et al., 2020). Raising children is among the top mental health facility for the children and provides tele-counselling services. The expenses are agreed to be paid by the mother raging from stay to education and also counselling. The counselling will be mandated for next two months. The major purposes of the agreed short and long terms is to attain proper education, housing and metal health for Jasmine.
Timeframe for review or renegotiation of the plan
There will be continuous monitoring and evaluation of the action plan. Also, consulting session with Jasmine will be set every week and feedback will be taken from her. At any point if the child is vulnerable to any threat or harm the plan will be renewed and will be consulted with the family (her mother Donna).
Summary of any recommendations
Jasmines mothers Donna will be recommended to take special guardian charges for her and assure weekly meetings. To represent the family as a collective entity and a multigenerational relational mechanism, Bowen created the family diagram. A counselor can use the family map as a method to explain the family's history and classify important behavioral problems, stressful family experiences, or major life events that may impact the present dysfunction of the family, or a single person's dysfunction within the family system (Epstein, 2016).
Reflective account conclusion
From the above scenario I showed bias towards the child as she vulnerable to abuse. As per my views no child or adolescent should be subjected to neglect and abuse. Using the theory of novice to expert I now know the difference between knowing, being and doing as I demonstrated me theory into practice by integrating theory Bowen theory for the given scenario (Geilinger et al., 2016). Further I used ethical principle of social work including social justice, integrity, dignity and importance of human relationships. As per these ethical principles I aim to attain social justice for Jasmine as she is oppressed and vulnerable. Next, I showed integrity and dignity towards Jasmine by ensuring being respectful with Jasmine and mindful of her individual emotional and autonomy needs (Collingridge et al., 2020). The gap I need to address is the element of doing as I will have to ensure positive outcomes for Jasmines future as part of social justice (Geilinger et al., 2016). Also, I ensured ethical consideration towards the family and showcased dignity towards them.
Conclusion
From the above assessment, it can be concluded that Jasmine is vulnerable to abuse and needs protection. Also, the family shows resistant towards each other which indicated the need for action plan for safety of all the family members in terms of their metal and physical health. The short term goal for the family is weekly dinner and long term goal is Jasmine stay at refugee housing for a span of one year along with counseling sessions. This is accomplished using Bowen's theory by giving preference to both familial and individual roles.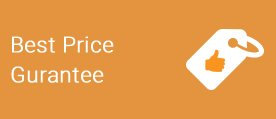 Customer Testimonials
Keeping up with college work and assignment dues were impossible! After using the assignment services provided by My Assignment Help, things just got a whole lot easier. Their efficiency in completing my assignments were simply incredible! I recommend this service to anybody facing hardships in finding time to complete their assignments.

Alan, Sydney
In my first year, I was given a ton of paper composing assignments and it got extremely disappointing past a point, as I couldn't concentrate on my additional curricular. This typically influenced me to submit content with less effort and freshness which made me low grades in the end. I became acquainted with about their exposition composing plan and thought that it was practical and from that point forward I've been acing my assignments on Balance Sheet Reconciliations, Thanks to the group.

Ben, Sydney
My finals were nearing and I was very worried as I am somebody with low confidence issues and I needed some proper guidance in terms of internal Assignment and this is exactly when I came across this service aiding website and it helped me tremendously. I felt positive and told them the requirements for my assignment on analyzing Graphs and GDP of two nations and they made it very easy for me to concentrate in m exams and I scored really well. All credits to you guys.

Aaron, New South Wales