Negative Interest Rate As Method Of M...
Negative Interest Rate as Method of Monetary Policy To Boost Bank Economy Assessment Answer
Answer
QUESTION 1
Real and Nominal Interest rate
Real interest rate is defined as interest rate which has adjusted in order to remove effects of inflation for reflecting real cost of funding to borrowers as well as real yielding to lender or investor (Assenmacher and Krogstrup, 2018). This interest rate focuses on reflecting rate of time preference for existing products over future time period of goods. Main benefits is rise in interest rate leads to pay lower interest loans whereas drawback is high interest rate leads to drive up monthly mortgage amount beyond limit.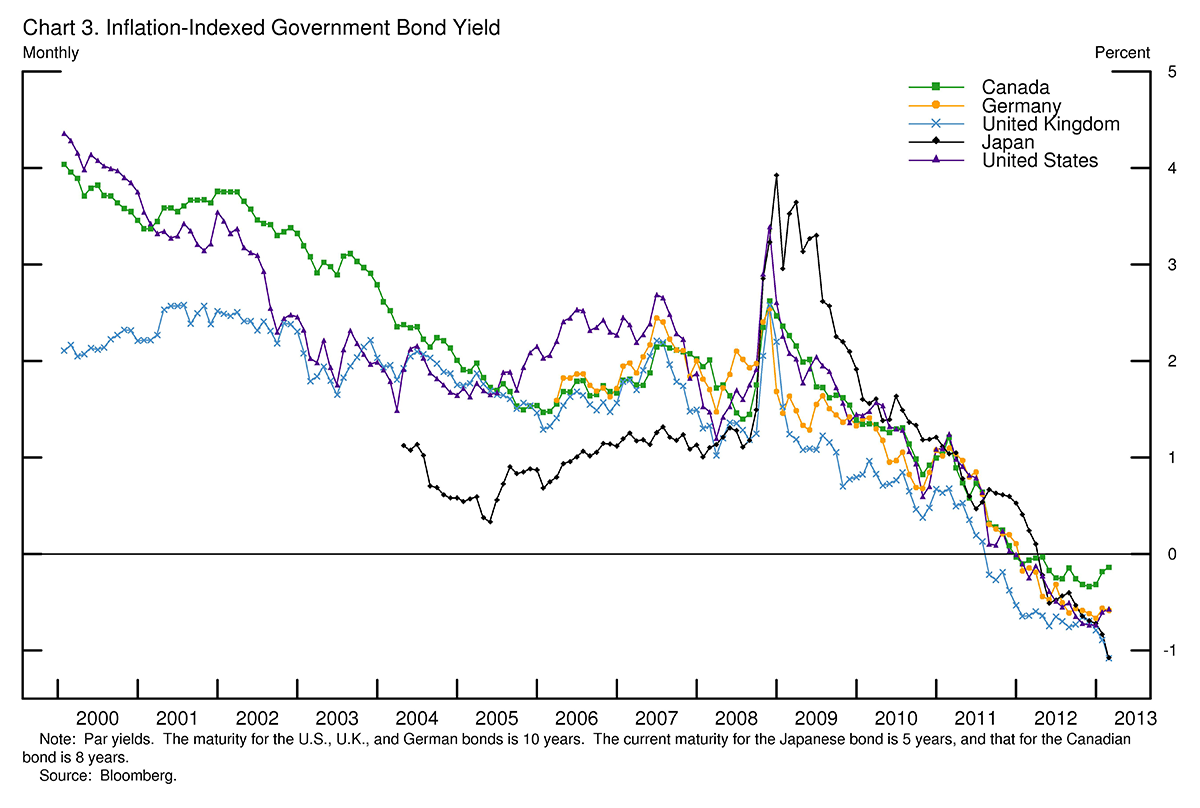 Figure 1: Real Interest Rate 2020
(Source: Real Interest rate of Government Bonds, 2020)
On other hand, nominal interest rate is regarded as interest rate which is before taking of inflation into consideration (Forbes, Reinhardt and Wieladek, 2017). This is regarded as stated or advertised interest rate on provided loan without taking account of compounding as well as fees of interest. For example, if person has borrowed $100 at rate of 6% interest then they are liable to pay $6 on given amount which does not take inflation into consideration. Main drawbacks of such rate are that it does not consider adjusting inflation rate.
Relationship between both in formula
Nominal Interest rate= Real Interest + Expected Inflation
Real Interest Rate= Nominal Interest Rare- Expected Inflation
Difference between real and nominal negative interest rates
Real negative interest rate means inflation rate is higher than nominal interest rate. Whenever there is negative value of interest then it leads to rise in inflation rate which is greater than nominal rate (Hanisch, 2017). For example, if rate of federal rate is 2% as well as inflation is 10% then borrower profit will be 7.27% of each dollar in borrowed amount every year.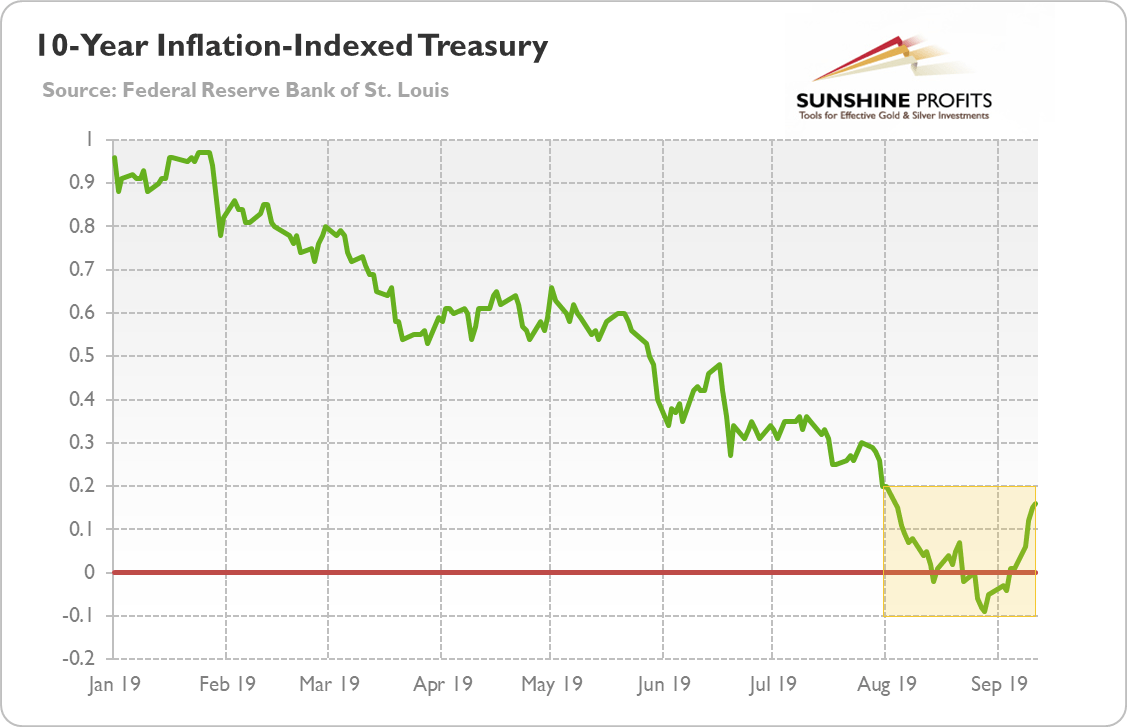 Figure 2: Real Interest Rate, 2020
(Source: Gold in the Negative Real Interest Rates Environment, 2020)
On other side, nominal negative interest rates cannot be negative due to bank charging negative same interest rate as they will pay money to borrowers (Khan, Ahmad and Gee, 2016). These are set with value of negative due to theoretical lower bound which is zero percent. It is not possible to have negative nominal interest rate.
Describing both
If central bank wants to use as tool for monetary policy then they real interest rate can be negative whereas nominal rate is not negative as they have to pay money to borrower which is negative point for it. This is not possible to make value of nominal rate to be zero where as interest rate can be zero and leads to measure value of rate. Therefore, they will use real interest rate for monetary policy (Chen, Ren and Zha, 2018).
From side of lowering borrowing costs, negative rate assist in weakening currency of country through making it less attractive investment than various types of currencies. This provides country helps in exporting competitive advantage as well as boosting inflation through pushing more cost of imports for business. It will lead to provide advantage to business in positive manner and leads towards success and growth of country in positive manner. Thus, country prefers to have real negative interest rate for boosting economy of country and used as monetary policy for positive benefits.
Customer Testimonials
Keeping up with college work and assignment dues were impossible! After using the assignment services provided by My Assignment Help, things just got a whole lot easier. Their efficiency in completing my assignments were simply incredible! I recommend this service to anybody facing hardships in finding time to complete their assignments.

Alan, Sydney
In my first year, I was given a ton of paper composing assignments and it got extremely disappointing past a point, as I couldn't concentrate on my additional curricular. This typically influenced me to submit content with less effort and freshness which made me low grades in the end. I became acquainted with about their exposition composing plan and thought that it was practical and from that point forward I've been acing my assignments on Balance Sheet Reconciliations, Thanks to the group.

Ben, Sydney
My finals were nearing and I was very worried as I am somebody with low confidence issues and I needed some proper guidance in terms of internal Assignment and this is exactly when I came across this service aiding website and it helped me tremendously. I felt positive and told them the requirements for my assignment on analyzing Graphs and GDP of two nations and they made it very easy for me to concentrate in m exams and I scored really well. All credits to you guys.

Aaron, New South Wales